Programming Model Bake-off Helps Inform Data Analysis Directions in Post-Moore's Era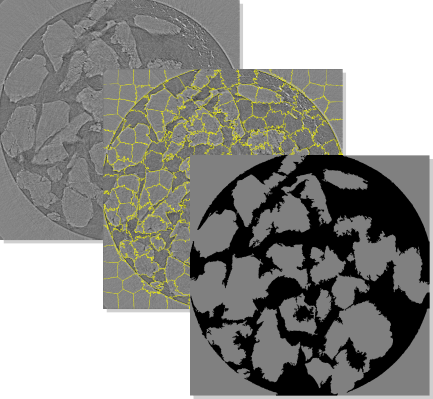 Scientific Achievement
Detailed performance analysis of a state-of-the-art, unsupervised learning graphical model optimization method reveals new performance insights and contrasts between OpenMP, threaded, and data-parallel primitives (DPP) programming models [1].
Significance and Impact
All DOE mission science includes an element of data analysis that are challenged by large, complex data and processor architectures of increasing complexity. This work shows a way to obtain performance gains now in a platform portable way that holds promise for similar performance on future architectures.
Research Results
A parallel Markov Random Field graphical model optimization code is parallized using OpenMP, threads, and data parallel primitives.
Performance analysis measures multiple hardware performance counters and on multiple platforms.
Bibliography